SIXTH NATIONAL
BUNDLED PAYMENT SUMMIT

June 7 - 9, 2016

ATTEND ONSITE
Grand Hyatt
Washington, DC

WEBCAST PARTICIPATION
In your own office or home
live via the Internet with
24/7 access for six months


FEATURED FACULTY

Lili Brillstein, MPH
Director, Episodes of Care, Horizon Healthcare Innovations, Horizon Blue Cross Blue Shield New Jersey, Member, CMS Advisory Panel on Oncology Bundles, Former Senior Director, Medicare & Retirement, UnitedHealthcare, Newark, NJ

Tamara J. Cull, DHA, MSW, LCSW, ACM
National Director of Population Health, Catholic Health Initiatives, Englewood, CO

Brittany Cunningham, MSN, RN, CSSBB
Director, Episodes of Care, Vanderbilt University Medical Center, Nashville, TN

Matthew Ducsik, MPH, PMP
Cardiovascular Program Manager, Providence Health and Services, Portland, OR

Pantelis Karnoupakis
Director, Bundled Payments - Payer Contracting and Strategy, Hospital for Special Surgery, Former Lead Risk Contracting Specialist, EmblemHealth, New York, NY

Coleen Kivlahan, MSPH, MD
Senior Director for Health Systems Innovation, Association of American Medical Colleges (AAMC), Washington, DC

Joseph O'Hara, MBA
Director, Market Innovations, Horizon Healthcare Innovations, Horizon Blue Cross Blue Shield New Jersey, Former AVP, Health Services, Wellpoint, Former AVP, Health Services, Empire BlueCross BlueShield, Newark, NJ

Jonathan Pearce, CPA, MBA, FHFMA
Principal, Singletrack Analytics, LLC, Woodbury, NJ

Pamela M. Pelizzari, MPH
Healthcare Consultant, Milliman, Former Senior Technical Advisor and Program Lead, Centers for Medicare & Medicaid Services, New York, NY

Erin Smith, JD
Vice President and Executive Director, Post-Acute Care Center for Research, Former Director, Division of Technical Model Support, and Lead, Bundled Payments for Care Improvement (BPCI) initiative, Center for Medicare and Medicaid Innovation, Centers for Medicare and Medicaid Services, Washington, DC
OFFERED AS PART OF HEALTHCARE PAYMENT AND DELIVERY REFORM WEEK

SEVENTH NATIONAL ACCOUNTABLE
CARE ORGANIZATION (ACO) SUMMIT

June 9 - 10, 2016
Grand Hyatt, Washington, DC
www.ACOSummit.com


PARTICIPATION OPTIONS
TRADITIONAL ONSITE ATTENDANCE
Simply register, travel to the conference city and attend in person.

Pros: subject matter immersion; professional networking opportunities; faculty interaction
LIVE AND ARCHIVED WEBCAST PARTICIPATION
Watch the conference in live streaming video over the Internet and at your convenience at any time 24/7 for the six months following the event.

The archived conference includes speaker videos and coordinated PowerPoint presentations.

Pros: Live digital feed and 24/7 Internet access for next six months; Accessible in office, at home or anywhere worldwide with Internet access; Avoid travel expense and hassle; No time away from the office







WEBCAST INTERFACE SAMPLE


Click here for a sample stream



SPEAKER PRESENTATION PROPOSALS
Speaker/Presentation Proposals for the Bundled Payment Summit may be submitted through our online form.
- Click Here -
Submission Deadline:
February 15, 2016
KEYNOTE ADDRESS

Francois de Brantes, MBA
Executive Director, Health Care Incentives Improvement Institute, Newtown, CT


SPECIAL PACKAGE RATE
TO ATTEND FOUR
CO-LOCATED EVENTS
Click here for the special package rate to attend all four Healthcare Payment and Delivery Reform Week conferences.

GRANTORS
SILVER

BRONZE
MEDIA PARTNERS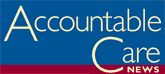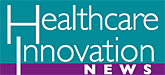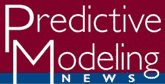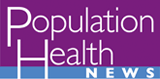 TUITION SCHOLARSHIPS
The Bundled Payment Summit is now offering a limited number of partial and full Tuition Scholarships to qualifying representatives of local, state and federal government, consumer advocate organizations, safety net providers, academics, students and health services research organizations.
Click here for more information.



SUPPORTED BY




This site complies with the HONcode standard for trustworthy health information:
verify here.