FOURTH NATIONAL
BUNDLED PAYMENT SUMMIT

June 16 - 18, 2014

ATTEND ONSITE
Hyatt Regency on Capitol Hill
Washington, DC

WEBCAST PARTICIPATION
In your own office or home
live via the Internet with
24/7 access for six months
KEYNOTE SPEAKERS

Sean Cavanaugh
Deputy Administrator and Director, Center for Medicare and Medicaid Innovation, Centers for Medicare and Medicaid Services, Baltimore, MD

Mark McClellan, MD, PhD
Director, Engelberg Center for Health Care Reform, Leonard D. Schaeffer Chair in Health Policy Studies, The Brookings Institution, Former CMS Administrator and FDA Commissioner, Washington, DC

Stephen F. Wiggins, MBA
Founder and Past Chair and Chief Executive Officer, Oxford Health Plans; Founder and Past Chairman and Chief Executive Officer, HealthMarket, Inc., Chairman, Remedy Partners, Darien, CT
CO CHAIRS

Francois de Brantes, MS, MBA
Executive Director, Health Care Incentives Improvement Institute, Newtown, CT

Mark Hiller, MBA
Vice President for Innovative Solutions and Leader, Premier Bundled Payment Collaborative, Premier, Charlotte, NC

Tom Williams, DrPH
President and Chief Executive Officer, Integrated Healthcare Association, Oakland, CA
FEATURING SESSIONS ON
An Overview of Public and Private Bundled Payment Initiatives
CMMI Bundled Payments Update
Challenges and Opportunities of Statewide Bundled Payment Implementations
Provider Bundled Payment Strategies
Engaging Consumers in Bundled Payment Initiatives
Outpatient Bundles Update
Succeeding in the Medicare Bundled Payments for Care Improvement (BPCI) Initiative
Bundled Payment Risk Arrangements
Bundled Payment Data Analysis & Reporting
Bundled Payment Clinical Reengineering
Bundled Payments Transparency
Measuring Success with Bundles: Winning Strategies in Analytics
An Integrated Approach to Payment Transformation: Coordinating Strategies with Your Payers
The Role of Bundled Payments in Accountable Care
FEATURED FACULTY

Deirdre Baggot, PhD (c), MBA, RN
Vice President, The Camden Group; Expert Panel Reviewer, CMMI Bundled Payment for Care Improvement Initiative Models 2-4, El Segundo, CA

Elizabeth Bailey, MPH
Program Implementation Leader, Central Region, Health Care Incentives Improvement Institute (HCI3), Midland, MI

Mary Barton, MD
Vice President, Performance Measurement, NCQA; Former Scientific Director, US Preventive Services Task Force, Agency for Healthcare Research and Quality, Washington, DC

Frederick J. Bloom, Jr., MD, MMM
Chief, Care Continuum, Geisinger Health System, Medical Director, Quality and Performance, Geisinger Health Plan, Chief Medical Officer, Keystone Accountable Care Organization, Danville, PA

Lili Brillstein, MPH
Director, Episodes of Care, Horizon Healthcare Innovations, Former Senior Director, Medicare & Retirement, UnitedHealthcare, Newark, NJ

Andrea Caballero
Program Director, Catalyst for Payment Reform, Former Vice President for Enterprise and Health Services Policy, UnitedHealth Group, Los Angeles, CA

Paul N. Casale, MD
Chair of Cardiology and Lead for Bundled Payments, Lancaster General Health, Lancaster, PA

Peggy Crabtree, RN, MBA
Vice President, The Camden Group, Former Administrator, Cardiovascular and Imaging Service Line, Huntington Memorial Hospital, El Segundo, CA


Jessica DiLorenzo, MA
Program Implementation Leader, Northeast Region, Health Care Incentives Improvement Institute (HCI3), Albany, NY

Robert W. Dubois, MD, PhD
Chief Science Officer, National Pharmaceutical Council, Washington, DC

Stacey Eccleston
Program Implementation and Research Leader, Health Care Incentives Improvement Institute (HCI3), Former Ass Comm for Health Research and Policy, MA Division of Health Care Finance and Policy, Boston, MA

Douglas W. Emery, MS
Program Implementation Leader, Western Region, Health Care Incentives Improvement Institute (HCI3), Logan, UT

Brent R. Eller, Esq.
Partner, Davis Wright Tremaine, Seattle, WA

A. Mark Fendrick, MD
Professor, Division of General Medicine and Department of Health Management and Policy, Director, Center for Value-Based Insurance Design, University of Michigan, Ann Arbor, MI

Mark I. Froimson, MD, MBA
President, Euclid Hospital, Member, Board of Governors and Board of Trustees, Euclid, OH

John A. Fromhold, MHHA
Chief Executive Officer, HackensackUMC Mountainside Hospital, Montclair, NJ

Beth Greenspan, MBA
Vice President, Strategic Planning and Network Development, and Chief Strategy Officer, New England Baptist Hospital, Former Vice President for Strategic Planning and Business Development at Tufts Medical Center, Boston, MA

Karim Habibi, FHFMA, MPH, MS
Senior Vice President and Chief of Managed Care, Office of Managed Care and Healthcare Reform, NYU Langone Medical Center, New York, NY

Kimberly Hartsfield, MPA
Senior Manager, The Camden Group, Former Director, Enterprise Business Intelligence-Medical Informatics, Arkansas Blue Cross Blue Shield, Little Rock, AR

Ray Herschman
President and Chief Operating Officer, xG Health Solutions, Columbia, MD

Jennie Hubbell
Director of Payment Innovation, Cigna Healthcare

Jim Humphrey, MHA, FACHE
Operations Director, Cigna, Nashville, TN

Elizabeth Ireton, MSN
Director, Integrated Care Delivery, Premier Health Alliance, Denver, CO

Coleen Kivlahan, MD, MSPH
Senior Director of Health Care Affairs, American Association of Medical Colleges, Washington, DC

Kevin Lembo, MPA
State Comptroller, Office of the State Comptroller, State of Connecticut, Former and First Connecticut Healthcare Advocate, Hartford, CT

Kelsey P. Mellard, MPA
Vice President, Payment and Delivery Reform, NaviHealth; Former Vice President of Policy for Health Services, UnitedHealth Group; Former Special Assistant to Director, CMMI, Washington, DC

Marion A. McGowan, RN, MHA
Executive Vice President and Chief Population Health Officer, Lancaster General Health, President, LG Health Innovation Solutions Inc., Lancaster, PA

David Nuzum, MBA
Principal, McKinsey & Company, New York, NY

Denise Prince, MPH, MPA
System Vice-President, Value-Based Care, Geisinger Health System, Danville, PA

Amita Rastogi, MD, MHA, MS
Medical Director, Cost of Care Programs, Health Care Incentives Improvement Institute (HCI3), Chicago, IL

David Rosales, MBA
Vice President, Performance and Innovation, Visiting Nurse Services of New York, New York, NY

Olivia Ross, MBA, MPH
Senior Manager, Employers Centers of Excellence Network (ECEN), Pacific Business Group on Health, San Francisco CA

Valinda Rutledge, MBA
President and Chief Executive Officer, Rutledge Health Care Consulting, L.L.C; Former Director, Care Models Group, CMMI; Former CEO, CaroMont Health; Former CEO, Bon Secours Saint Francis Health System, Greenville, SC

Jenna Slusarz
Program and Operational Support, Health Care Incentives Improvement Institute (HCI3), Amherst, NH

Robert Smith, MBA
Project Director, Colorado Business Group on Health, Denver, CO

Michael Spigel, MHA
Executive Vice President and Chief Operating Officer, Brooks Health, Jacksonville, FL

Daniel Tsai
Associate Principal, McKinsey & Company, Summit, NJ

Charlie Wiggins, MHA
Co-founder, Remedy Health, New York, NY

Andrew Wilson, MPH, MA
Research Leader, Health Care Incentives Improvement Institute (HCI3), Boston, MA

Mark Xistris, MAcc
Vice President, Business Development & Provider Relations, The Alliance, Madison, WI
PARTICIPATION OPTIONS
TRADITIONAL ONSITE ATTENDANCE
Simply register, travel to the conference city and attend in person.

Pros: subject matter immersion; professional networking opportunities; faculty interaction
LIVE AND ARCHIVED WEBCAST PARTICIPATION
Watch the conference in live streaming video over the Internet and at your convenience at any time 24/7 for the six months following the event.

The archived conference includes speaker videos and coordinated PowerPoint presentations.

Pros: Live digital feed and 24/7 Internet access for next six months; Accessible in office, at home or anywhere worldwide with Internet access; Avoid travel expense and hassle; No time away from the office







WEBCAST INTERFACE SAMPLE


Click here for a sample stream






This site complies with the HONcode standard for trustworthy health information:
verify here.










SPONSOR
LEAD CO SPONSORS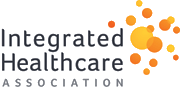 CONTINUING EDUCATION CREDITS
Physician Credits: The Summit is approved to offer 14.5 AMA PRA Category 1 Credits™.

Accounting Professionals: Approved for up to 20.0 NASBA CPE credits.

Attorney Credits:
Approved to offer a maximum of 16 Hours of California CLE Credits.
Approved to offer a maximum of 11 Hours of Pennsylvania CLE Credits.

Click here for more information.


OFFERED IN SEQUENCE WITH
FIFTH NATIONAL ACCOUNTABLE CARE ORGANIZATION (ACO) SUMMIT

A Hybrid Conference and Internet Event
The Leading Forum on the Accountable Care Organizations (ACOs) and Related Delivery System and Payment Reform
Sponsored by Engelberg Center for Health Reform at the Brookings Institution and Dartmouth Institute for Health Policy and Clinical Practice
June 18 - 20, 2014
Hyatt Regency on Capitol Hill
Washington, DC
www.ACOSummit.com


CO SPONSORS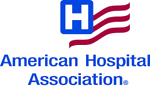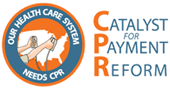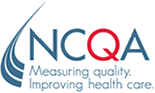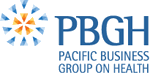 MEDIA PARTNERS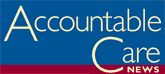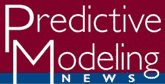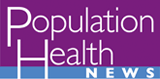 GRANTORS
GOLD
SILVER
BRONZE
ADDITIONAL
TUITION SCHOLARSHIPS
The Bundled Payment Summit is now offering partial and full Tuition Scholarships to qualifying consumer advocate organizations, safety net providers, academics, students and health services research organizations to attend the National Bundled Payment Summit.
Click here for more information.



SUPPORTED BY



FOLLOW BUNDLED PAYMENT SUMMIT ON


BUNDLED PAYMENT SUMMIT IS