FIFTH NATIONAL
BUNDLED PAYMENT SUMMIT

June 3 - 5, 2015

ATTEND ONSITE
The Ritz-Carlton
Washington, DC

WEBCAST PARTICIPATION
In your own office or home
live via the Internet with
24/7 access for six months


KEYNOTE SPEAKERS

Jason Helgerson, MPP
State Medicaid Director, Deputy Commissioner, State of New York, Department of Health, Former Medicaid Director, State of Wisconsin, Albany, NY

Rahul Rajkumar, MD, JD
Acting Deputy Director, Center for Medicare and Medicaid Innovation, Center for Medicare and Medicaid Services, Former Consultant, McKinsey and Company, Washington, DC

Earl P. Steinberg, MD, MPP
CEO, xG Health Solutions, EVP of Innovation & Dissemination, Geisinger Health System, Chevy Chase, MD
FEATURING
Preconference on Advanced Issues in Bundled Payment/Gainsharing Implementation
SESSIONS ON
Managing the Flaws in BPCI
Optimizing Care for Bundled Payments
Fitting the Pieces in the Payment Reform Puzzle

Making it Work for Self Insured Employers
Changing Payment in New York State
The Path Forward
TRACKS ON
Optimizing the Medicare BPCI
Scaling State-Wide Bundled Payment Initiatives

Making It Work for Employers and Providers
Optimizing Care for Bundled Payments
AND AN INNOVATION SHOWCASE
Featuring Innovative Bundle Payment Implementation Solutions
FEATURED FACULTY

Hannah Alphs Jackson, MD
Program Director for Value-Based Delivery, Northwestern Memorial HealthCare, Chicago, IL

Deirdre Baggot, PhD, MBA, RN
Vice President, The Camden Group, Expert Panel Reviewer, CMMI Bundled Payment for Care Improvement Initiative Models 2-4, El Segundo, CA

Marc Berg, PhD, MD, MA
Principal, Healthcare Transformation, KPMG LLP US, Former Professor in Health Policy and Management, Erasmus University, Rotterdam, Washington, DC

Tonia Burns
Assistant Vice President, NetworX Product Management, TriZetto Corporation, Chicago, IL

Joseph Cacchione, MD
Chairman, Heart and Vascular Institute Strategic Operations, Cleveland Clinic, Former Chief Quality Officer, Saint Vincent Health System, Cleveland, OH

Steve E. Calvin, MD
Medical Director of the Minnesota Birth Center, Developer, BirthBundle™, Minneapolis, MN

Jennifer M. Cormano, Esq.
Associate, Nixon Peabody LLP, Los Angeles, CA

Peggy Crabtree, RN, MBA
Vice President, The Camden Group, Former Administrator, Cardiovascular and Imaging Service Line, Huntington Memorial Hospital, El Segundo, CA

Brooks Daverman, MPP
Director of Strategic Planning and Innovation, TennCare, Nashville, TN

James Dias
CEO, Wellbe, Madison, WI

Stacey Eccleston
Program Implementation and Research Leader, Health Care Incentives Improvement Institute (HCI3), Newtown, CT

Douglas W. Emery, MS
Program Implementation Leader, Western Region, Health Care Incentives Improvement Institute (HCI3), Logan, UT

Mark I. Froimson, MD, MBA
Executive Vice President, Chief Clinical Officer, Trinity Health, Former President and CEO, Euclid Hospital, A Cleveland Clinic Hospital, Cleveland, OH

Brian Fuller
Director, Avalere Health, Atlanta, GA

Robert Gladden
Vice President, Center for Analytics, CareSource Management Group, Dayton, OH

Jill H. Gordon, Esq.
Partner, Nixon Peabody, Los Angeles, CA

Kimberly Hartsfield, MPA
Vice President at The Camden Group, Former Director, Arkansas Blue Cross and Blue Shield, Little Rock, AR

Shari Heath
Vice President of Product Management, Medalogix, Nashville, TN

Robert G. Homchick
Partner, Davis Wright Tremaine, Seattle, WA

Paul Jawin, JD
Vice President - Alignment, Strategy and Reform, Stryker Performance Solutions, Chicago, IL

Jen Johnson
Managing Director, VMG Health, Dallas, TX

Catherine Kay
Senior Counsel, Dignity Health, Los Angeles, CA

Aditya (Adi) Kumar, MBA
Principal, McKinsey & Co., Former Deputy Assistant, US Vice President, Former Director of Special Projects, The White House, Washington, DC

Steve Lamb
Lead Partner, Implant Partners, Arlington, TN

Karen Love, MHA
Senior Vice President, Strategic Planning & Partnership, Community Health Choice; Former Executive Director, Harris County Healthcare Alliance, Houston, TX

Mark McAdoo, MBA
President and Chief Executive Officer, HealthQx, Former Director of Health Care, IBM Corporation, Philadelphia, PA

Renee H. McLaughlin, MD, FACS
Senior Medical Director, CIGNA, Chattanooga, TN

Kelsey P. Mellard, MPA
Vice President, Partnership Marketing and Policy, naviHealth, Inc., Executive Director, Post-Acute Care Center for Research (PACCR), Washington, DC

Kathleen Noorigian
Coordinator, Decision Support Systems, The Valley Hospital, Ridgewood, NJ

Lily Pazand, MPH
Assistant Director, Managed Care Payment Reform, NYU Langone Medical Center, New York, NY

Jonathan W. Pearce, MBA, CPA FHFMA
Principal, Singletrack Analytics, Woodbury, NJ

Andrew Pecora, MD, FACP, CPE
President and Chief Executive Officer, Regional Cancer Care Associates, Professor of Medicine, University of Medicine and Dentistry of New Jersey, Hackensack, NJ

Glenn Pomerantz, MD, JD
Chief Medical Officer and Vice President, Horizon Blue Cross Blue Shield of New Jersey; Former Regional Medical Director, Northeast Region, Aetna; Former National Medical Director, CIGNA, Newark, NJ

Alan Pope, MD
Vice President of Medical Affairs and Chief Medical Officer, Our Lady of Lourdes, Founder of Delaware Valley Pulmonary Associates, LLC and Critical Care Associates of Delaware Valley, Camden, NJ

Amita Rastogi, MD, MHA, MS
Medical Director, Cost of Care Programs, Health Care Incentives Improvement Institute (HCI3), Chicago, IL

Stephan S. Rodgers
Chief Executive Officer, AccentCare, Former CEO Collaborative Care Business Unit, OptumHealth, Former Executive Vice President Product & Innovation, UnitedHealth Care, Dallas, TX

Kristina Rollings
Assistant Vice President, Solution Design, McKesson Health Solutions, Atlanta, GA

Adam C. Solander, Esq.
Partner, Epstein Becker Green; Former Health Policy Counsel, ERISA Industry Committee, Washington, DC

Tracy Spinks, BAA
Program Director Cancer Care Delivery, University of Texas MD Anderson Cancer Center, Houston, TX

Cristie Upshaw Travis, MSHA
Chief Executive Officer, Memphis Business Group on Health, Memphis, TN

Ken Van Cara
President, Bundled Payment and Post-Acute Care, eviCore healthcare; Former Senior Vice President of Medicaid Strategy, Magellan Health Services; Former National Vice President of Payment Integrity, UnitedHealth Group, Hartford, CT

Jordan Metz VanLare, MD
Engagement Manager, McKinsey & Company, Former Value-Based Purchasing Portfolio Lead, Centers for Medicare & Medicaid Services, New York, NY

Jessica Walradt, MS
Senior Payment Reform Specialist, Association of American Medical Colleges (AAMC), Former Medicaid Intern, Office of Management and Budget, White House, Washington, DC

Andrew Wilson, MPH, MA
Research Leader, Health Care Incentives Improvement Institute (HCI3), Newtown, CT

Chris Wilson, JD, MPH
Senior Manager, PYA, Knoxville, TN

Mark Xistris, MAcc
Vice President Business Development and Provider Relations, The Alliance; Treasurer and Founding Board Member, Wisconsin Health Information Organization, Madison, WI
PARTICIPATION OPTIONS
TRADITIONAL ONSITE ATTENDANCE
Simply register, travel to the conference city and attend in person.

Pros: subject matter immersion; professional networking opportunities; faculty interaction
LIVE AND ARCHIVED WEBCAST PARTICIPATION
Watch the conference in live streaming video over the Internet and at your convenience at any time 24/7 for the six months following the event.

The archived conference includes speaker videos and coordinated PowerPoint presentations.

Pros: Live digital feed and 24/7 Internet access for next six months; Accessible in office, at home or anywhere worldwide with Internet access; Avoid travel expense and hassle; No time away from the office







WEBCAST INTERFACE SAMPLE


Click here for a sample stream



BROCHURE NOW AVAILABLE
Click here to view the brochure.
SPONSOR
CHAIR

Francois de Brantes, MS, MBA
Executive Director, Health Care Incentives, Improvement Institute, Newtown, CT


GRANTORS
PLATINUM
BRONZE
KPMG
ADDITIONAL
CONTINUING EDUCATION CREDITS
Physician Credits: The Summit is approved to offer 13.50 AMA PRA Category 1 Credits™.

Accounting Professionals: Approved for up to 13.75 NASBA CPE credits.

Click here for more information.


TUITION SCHOLARSHIPS
The Bundled Payment Summit is now offering a limited number of partial and full Tuition Scholarships to qualifying representatives of local, state and federal government, consumer advocate organizations, safety net providers, academics, students and health services research organizations.
Click here for more information.



SUPPORTED BY



MEDIA PARTNERS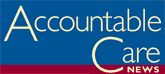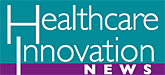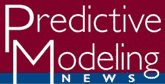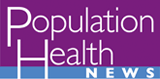 FOLLOW BUNDLED PAYMENT SUMMIT ON


Tweet using #BundledPayment




This site complies with the HONcode standard for trustworthy health information:
verify here.